Cornerstone services
---
At Cornerstone, we ascertain to our clients' needs and deliver satisfactorily. Accordingly, making sure your needs are met, we value individual traits juxtaposed with our skills and qualities - enabling a sense of touch, comfort, and belonging. Our services are broad, encompassing your preferred choice in every way needed.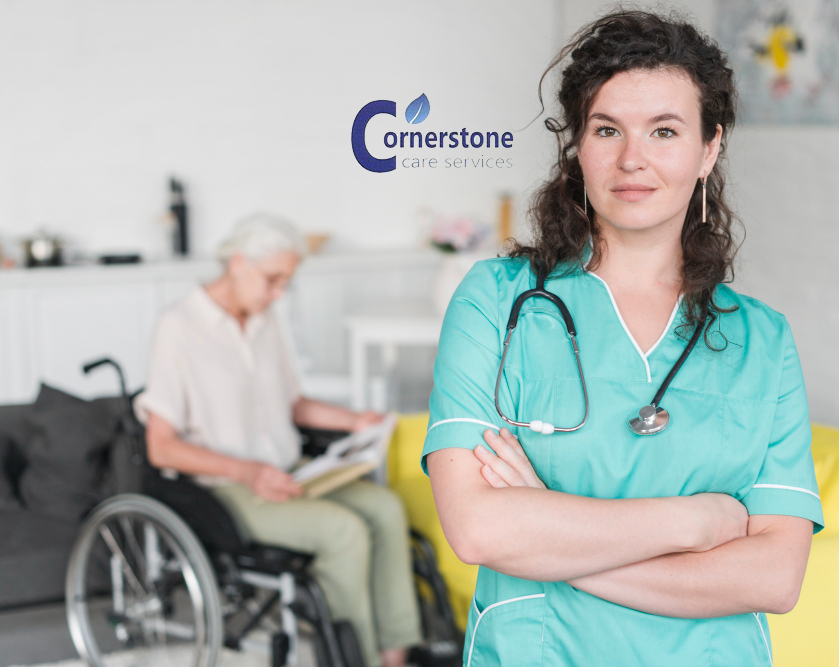 WHAT WE DO
Personal Care Bathing
Dressing
Household Tasks
Continence
Bed Routine
Meals
Medication
Respite Care
: The provision of short term care to help families cope with the demanding routine of caring for loved ones.
Live in Care
: Whether you have complex care needs or just require some support in doing every-day tasks, we can provide a service tailored to your needs.
Community Inclusion
We encourage service users to be fully involved in the community and be socially included, and help plan day trips and activities.
Holiday Care
: We accompany our service users on holidays to support them in having a full and enriched lifestyle.
Companionship/Domestic Duties
:We will provide companionship and conversation, as well as providing support with household and social activities and care needs.
OTHER SERVICES WE PROVIDE
---
Live In Care
---
There comes a time when live-in care is the only way forward, but it doesn't mean the end of your independence. Our discreet carers live with you or your loved one from home and make sure everything is taken care of, from continence care and washing to food preparation and companionship.
Our live-in carers will be familiar faces you'll get to know and feel comfortable with, whether you need disabled, elderly or end of life care. .
---
Hourly Care
---
If you need hourly care, our visits range from as little as 30-minutes to an hour plus. This service is perfect for those who need a hand with small tasks, such as food preparation and getting in and out of bed.
It's also ideal for families who look after aging or disabled relatives to receive respite. If you're keen to remain independent, but require a helping hand, our team of carers are there for you.
---
Nursing Care
---
Our patients are in the best way catered for with a given therapeutic nursing plan, helping our caregiver deliver in treating patients more efficiently and effectively upon specific case evaluation. Our Certified Nursing Assistants are bets to fit your needs.
---
Support For Younger People
---
Young adults and your wards in need of special care are important to us. Our well-trained workers have the expertise at hand to accommodate their special needs right at their home of comfort, a visit overseas, and institutions.
No matter the health condition, in any form of disability, we boast in delivering a satisfied work attuned with the right home care solution and the perfect support worker
---
Elderly Care
---
Old age is a factor at which little is done like never before. Not being able to fully effectuate your daily activities can be daunting. CCS is your preferred destination for the right care assistance.
From issues revolving transportation, home maintenance, routine programs, or even recovering from an ailment or suffering from one. From dietary, tidying up your home to live-in, Cornerstone Care Services has it incorporated for maximum satisfaction. We aren't far from your reach and ready to be at your service.
FUNDING
Financing your care can be worrying, which is why we are more than happy to discuss the best payment plan for you. If you qualify for funding by your local authority, they will commission and pay for the service we provide, you will have the option to control the funding yourself through a personal budget or direct payment. If you do not qualify for funding, you can pay for your care privately by cheque or direct debit, we will ensure transparency in our charges by providing you regular statements of account. We are happy to discuss other funding options for your care to ensure the best Solution for your personal circumstances.
We understand how important it is that your loved one feels safe and supported while receiving home care and support. We are continuously developing and improving to meet the expectation of our clients