What we do
---
Cornerstone Care is a specialist service provider of homecare. We take pride in our position as a specialist care provider to actively preserve and promote the primary values of independence, dignity and respect, privacy, choice and control and value the relationships necessary to maintain them.
One of Cornerstone care services' quality objective's is to focus on providing quality care designed to promote physical and psychological well-being.
---
The Elderly & People with Dementia
There are many kinds of dementia and we assess each individual accordingly to meet their needs.






People with Mental and Physical Disabilities
We promote independence and strive to enable the individual as much as practically possible.
People with Learning Difficulties and Sensory loss, Including Those With Dual Sensory Impairment
We Design a tailored person centered care package that promotes independence, choice, dignity and control.






People with Terminal Illness
We support the individual to be comfortable in their own home by providing experienced staff in palliative care and coordinate with other health professionals to provide a service which is seamless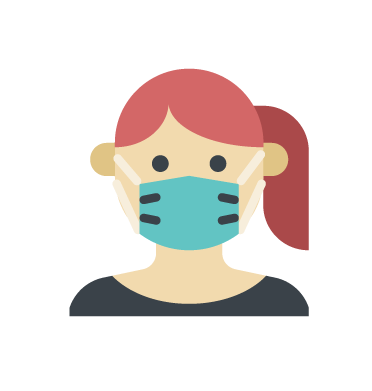 We are still welcoming new clients during COVID-19 and can have a carer in place for you or your loved one within 48 hours. Read our COVID-19 monthly update to see how we are committed to providing the best quality care during these uncertain times.
Our Pledge for Tackling the Coronavirus (COVID-19) Anytime Care 2020 has a responsibility to protect its clients and employees and other people from the Coronavirus.

We have carried out a risk assessment of our offices and all our staff are committed to the pledge of making sensible adjustments to the offices and workforce.



Our commitment is to reduce the risk of catching or spreading coronavirus to our clients and staff. We must keep on protecting each other through the following

HANDS– Washing our hands regularly and for 20 seconds.

FACE – Wearing a face covering in indoor settings where social distancing may be difficult, and where you will meet people you do not normally meet.

SPACE – Stay 2 metres apart from people you do not live with where possible, or 1 metre with extra precautions in place (such as wearing face coverings or increasing ventilation indoors).

At all times Cornerstone Care Services is committed to support new measures that are necessary to suppress the virus as follows:

Strictly follow all the national guidelines to protect the health and welfare of our staff and Service Users, e.g. social distancing,

Advise all Staff and Service users to follow simple hygiene practices, such as washing hands frequently with soap and water or use a sanitiser gel,

Staff have access to, have strict guidelines and training on the use of PPE,

Communicating immediately with the key people should there be service delivery issues.
.
Strict Monitoring and Attention
Your Health Is Our Priority