About Us
---
Our business prides itself in the delivery of bespoke solutions and services which encircle the needs of the individual businesses we serve. Our caregivers provide customized care plans including personal care and companionship-homemaker services which help seniors and other adults live an independent quality life.
---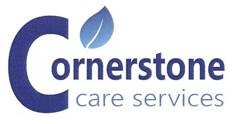 Cornerstone Care is a specialist service provider of homecare. We take pride in our position as a specialist care provider to actively preserve and promote the primary values of independence, dignity and respect, privacy, choice and control and value the relationships necessary to maintain them. One of Cornerstone care services' quality objective's is to focus on providing quality care designed to promote physical and psychological well-being.
We can deliver care to individuals in NEWHAM, Barking, Havering, Redbridge, Waltham Forest and Essex. That have Dementia, Learning Disabilities, Sensory Impairment, Autistic Spectrum Disorder, Physical and Mental Disabilities, the services we can provide are personal care, , live in care, palliative care, community inclusion, , companionship, our healthcare professionals have a flexible dynamic approach and attitude that can cater for any need required by a individual. We offer a FREE person cantered care assessment which allows us to design a tailored care plan to meet with your needs and preferences.
Our diverse team of healthcare professionals are sensitive to spiritual, cultural and religious values and are fully qualified and experienced. Our staff are equipped with an in-depth knowledge of delivering quality care with a person centered approach, giving dignity, choice and control. We have a on-call manager 24 hours a day 365 days a year, to address any concerns or wishes from the service user, family members or employees. Become one of our clients today to experience our service. We are available to care for you or your family member 24 hours a day, 7 days a week throughout the above mentioned Local Authorities and Essex. We ensure the relevant DBS and checks are in place and references taken up ensuring quality healthcare professionals at a reasonable cost. We accept Direct Payments from individuals as well as Local Authorities.). Cornerstone Care Care is registered with the CQC and recognised by local authorities
Humans are special, but especially vulnerable when indisposed, thus one must provide them with the right high quality of nurse-led support no matter the case-loads. Counting on us is like or more reliable counting on a friend or a family member, and professionalism is our hallmark.

Our caregivers are without a doubt capable to bridge the gap between the family away and the patient at home, making it more salubrious to their health.
Whenever and whatever service you'd need, we've got it covered. You couldn't have found a more companion home care service than us. From a diverse background, our customers are met with unbiased treatment as we look to desegregate sects of religious backgrounds.
For a more reliable treatment, you are served preferentially on your choice as we provide a more suitable staff for your service.